By Diego Barreiro | @diegobarrei
"Argentina is very beautiful and my favorite sport basketball is played very well there": Dj Calvin da Coordinator Interview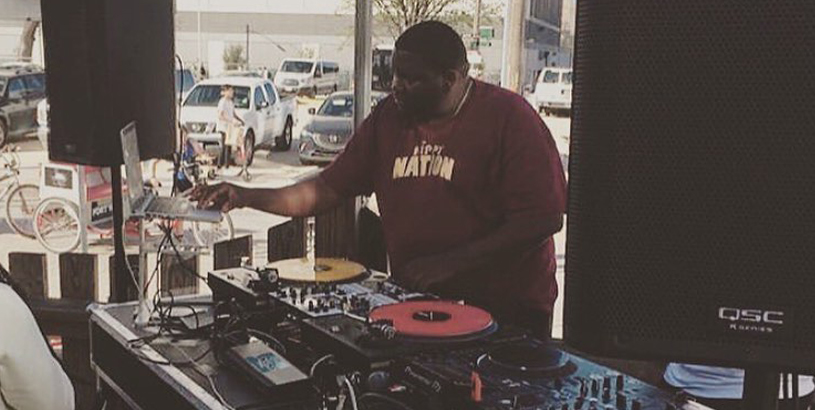 Photos: Dj Calvin da Coordinator instagram
Dj Calvin da Coordinator
is is currently the DJ of rapper RUSS, & DIEMON, founder of the NetWerk, Radio Dj Foxie 105FM. In addition, it produces mixtapes and music programs where it hosts other artists. On December 10 he will visit Argentina as part of Russ's "The Journey is Everything" tour in Groove (Palermo, Buenos Aires)
---
1) How do you feel in the run-up to a world tour with Russ and the DIEMON crew?
I feel grateful. I usually think about all the obstacles and challenges I've faced to be able to have such an amazing opportunity. I also feel extremely excited to meet the fans/supporters of the DIEMON movement. It's an honor to see them.
Note: a few days after the interview and at the start of the world tour, Russ announced that the European tour was suspended due to mental health problems. Here is the official statement.
---
2) How long have you worked alongside Russ and what do you think of the incredible success he has achieved in his career?

I have worked with Russ for almost all of his career, before the success. It's amazing to see his self determination result in him becoming one of the biggest artists in the world. Russ has put a lot of time, hard work, and dedication into his craft, and I honestly believe he is still in the beginning stages of his true success.
---
3) What is the life of a hiphop DJ like in North America?
The life of a hiphop DJ is complex. You have to be able to rock a crowd with hits but also be able to introduce the crowd to new music, it's called being a record breaker. My life consists of being Russ tour Dj, being his extension to the hiphop club scene, being a radio Dj for 3 different stations, and also working with and developing new artists.
4) What do you think about Russ's recent mega hit alongside Ed Sheeran?
I love it the number 1 artist in the world with the number 1 hiphop indie artist it's awesome. The song is melodic and lyrical the best of both worlds, I'm excited to play this record every night. Thanks to Ed Sheeran for the collaboration.
---
5) Do you enjoy creating mixtapes like your recent work You Know Da Vibes 2022 ? is it part of being a dj?
Yes I love creating mixtape it's a way to present new artists. Russ, Nipsey Hussle, and Drake are 3 very popular artists that before fame were on my mixtapes. I just recently released a new mixtape featuring artist Beestang Bee from Memphis Tennessee. It's dope!!!
| | | |
| --- | --- | --- |
| | | |
| >>Listen You Know Da Vibes here | | >>Listen the mixtape with Beestang Bee here |
---
5) Who is your favorite hip hop DJ of all time?
That's difficult to answer but if I had to choose one it would be Jam Master Jay of the group Run DMC
6) Do you know anything about Argentina? we are waiting for you on December 10th !
All I know right now is Argentina is very beautiful and my favorite sport basketball is played very well there. I'm excited to experience the culture and meet some amazing people.
Tickets:
https://www.passline.com/eventos/russ
Connect with DJ Calvin da Coordinator:
instagram.com/djcalvinatl
twitter.com/djcalvinatl
mixcloud.com/djcalvinatl